Do you…
Feel your life isn't on track?
Struggle with illness, depression, anxiety, or feelings of low self-worth?
Feel stuck in your career, or do you struggle with your work/life balance?
Believe you are in the right relationship?
Find that your finances control you rather than the other way round?
Keep repeating the same patterns of behaviour?
That's where I can help you
Watch below where I talk about how coaching can help you, and how I work. See my beautiful, colourful coaching space in Wotton-Under-Edge, Gloucestershire, and also find out how coaching works over Skype or Zoom.
If we knew how to change the parts of our lives we don't like, we'd have done it already.
Life Coaching is a supportive relationship which believes that you really do have the power of choice in your life, and that you are strong and resourceful.
Perhaps you have unfulfilled dreams that maybe seem just too ambitious, or impossible to realise, or you just want to change the way you think and feel about your life, but don't know how.
Coaching helps you
Uncover and clear issues that have held you back
Identify what you want and where you want to be (your dreams and your goals)
Discover how to get there so that you can live a life with meaning and purpose
I understand that life is not easy. We can get stuck in ways of thinking and behaving based on what happened in the past.
Coaching is about identifying those aspects of yourself that hold you back from living the life you want; discovering the wonderful uniqueness that is you and all you have to offer; and then moving forward into a new way of being.
Find out more
To have an informal chat about coaching or to book a free 60 minute sample coaching session to see if I might be the right person to support you on your journey, you can
or call me on 01453 844 028 or 07932 864 215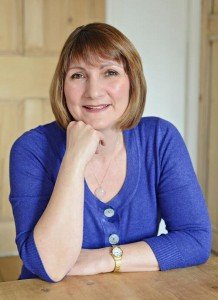 Relax now…
Listen to a relaxing meditation here…
and if you'd like to, you can
---
"Ruth has a profound sensitivity which creates a totally supportive and nurturing environment"